Issue # 111 of
Star Wars Insider
(the oficial magazine) had a surprise in store for me.
When I opened the magazine I saw that the 'Bounty Hunter section' (where photos of fans and Star Wars actors are featured) had a photo of
Gerald 'Tessek' Home
and me!
Here's a (blurry) scan of the article: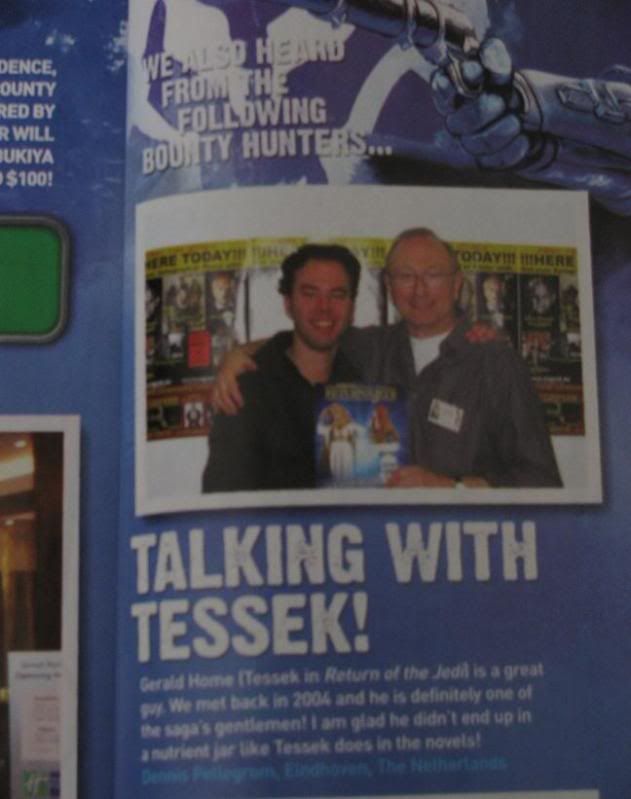 A few days later, I got an email from Gerald. Here's an exerpt:
I've had lots of emails from all around the world telling me about your photo of us in Star Wars Insider. What a lovely surprise! Thank you so much for sending in the photo and for the kind words you wrote about me. Much appreciated. And congratulations on getting the photo published.
Fantastic that
Star Wars Insider
published the photo and a great reaction of Gerald!
Back to the main page